1970 MEYERS MANX on a shortened '67 pan. SWEET!!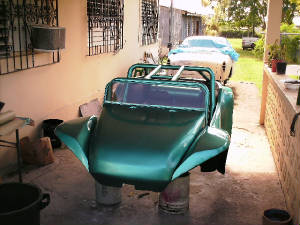 Gave up motorcycling for this. Her old seats were donated to the SPEEDSTER boat.





THE HOMEBREW SPEEDSTER , for kneeboarding etc.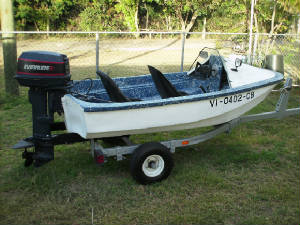 55HP on MODIFIED 8ft 6in. Boston Dhingi - YES, I WAS BORED. SCARY FAST!!!
Ahhhh...My 71 VW KARMANN GHIA AUTOSTICK - RARE!!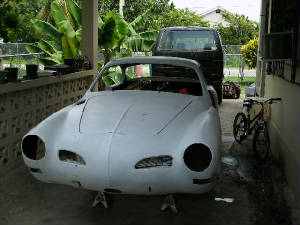 I'VE HAD THIS FOR 16 YRS. A 2.0L FUEL INJ. ENGINE OFF DONOR VAN IS BEHIND.